TODA Member at Large Candidates

Brigido (Beau) Garza

| 11-15 Years Teaching Experience | 17 Years TODA Member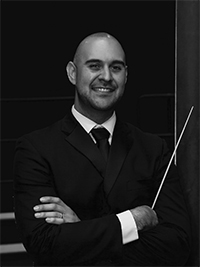 Mr. Garza graduated with honors from Permian High School in 2001. While at Permian, he was under the direction of Kathy Fishburn and David Golden. He was a member of the "Satin Strings" strolling strings group and the Symphony Orchestra. He attended Odessa College for a year, and transferred to Texas Tech University in Lubbock, Texas, where he studied viola under Ralph Fielding and Renee Moore-Skerik. While at Tech, Mr. Garza was a member of the University Symphony Orchestra under the direction of Maestro Gary Lewis. Additionally, he was part of the first Texas Tech String Project under Dr. Bruce Wood, Director of String Music Education. Graduating from Texas Tech in spring 2006, Mr. Garza started his first year teaching at Alamo Junior High School in Midland, Texas. The following year, he took a teaching job in Odessa,Tx at Nimitz Junior High School. Mr. Garza came back to Midland as the assistant orchestra director at Midland Lee High School and the head director at Lee Freshman High School, where he was honored to work with Karen McAfee for three years. Upon Mrs. McAfee's retirement in 2010, Mr. Garza accepted the position as Director or Orchestras at Midland Lee High School. Mr. Garza has continued the tradition of excellence with the orchestras' 51st year of sweepstakes at UIL contest. Recently, Mr. Garza became an adjunct professor of music education at the University of Texas at the Permian Basin. In addition, Mr. Garza accepted an Interim position with the Youth Orchestra of Lubbock for the spring of 2019 conducting the philharmonic orchestra. He is a member of Texas Orchestra Directors Association, Texas Music Educators Association, Texas Music Adjudicators Association, American String Teachers Association and plays viola with the Midland Odessa Symphony. He is married to Beth Garza, choir director and general music teacher at Hillander elementary school. They live in Midland with their 3 children, Tomas, Andrew and Aubrey & their 3 dogs, Sebastian, Tonks & Daisy.
Describe what personal qualities make you a good candidate for serving on the TODA Board and why you are interested in serving. Please include any prior experience in serving TODA in other capacities.
As a music educator, I am always looking for opportunities for personal growth. I have tried to instill this concept of future learning through my teaching. My passion is music education. The joy of hearing a classroom of promising string students creates an environment of high expectations. The objective of orchestra is to provide students with the opportunity to become acquainted with the orchestral literature and to nurture a love and understanding of music. Orchestra places emphasis on the refinement of the basic fundamentals of performance, both individually and as a group. Although most students will not become professional musicians, we must strive to develop discriminative listening with an appreciation of the arts as a form of communication and self-expression. Joining the TODA team would be a life changing experience. I am a firm believer that with a great team and time, anything is possible. Becoming a voice of advocacy for string education goes hand and hand with the TODA board.

I have served as Region 6 orchestra division chair for four years and served on several committees in our community. I am currently the department chair for fine arts at Midland Lee High School. I strive to be effective in my responsibilities as a leader in our field. If given the opportunity, I would continue the tradition of excellence attached to the Texas Orchestra Directors Association as the member at large of the TODA board.
Louanne Greer

| 11-15 Years Teaching Experience | 14 Years TODA Member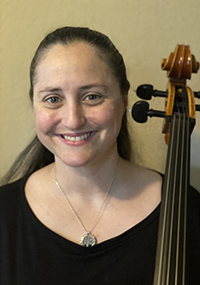 Louanne Greer is the Head Orchestra Director for Young Junior High in Arlington, TX. She has taught elementary and middle school orchestra for 13 years. She holds a Bachelor of Music degree (cello performance) from UT Arlington, and a Master of Music degree (musicology) from University of Tennessee. Ms. Greer's teaching background is varied and includes pedagogical experience in the areas of elementary, middle, high school, college, and private and group cello instruction. During her tenure as Associate Director at Young, her groups consistently received UIL Sweepstakes as well as Superior ratings at the Peak and Ovation Festival. Ms. Greer has served as Region Chair for TMEA/UIL Region 5 and also served as Administrator for the Texas Cello Academy. She serves on the faculty for the UTA Summer Strings. She conducted the Philharmonic Orchestra for the Arlington Youth Symphony. She is active in committees that seek to change and improve orchestra curriculum at the district, region, and state level. Ms. Greer also serves as a mentor for beginning teachers through the TMEA mentoring program.
Ms. Greer is passionate about teaching and learning music, and firmly believes that by teaching children to play an instrument, we teach them critical life skills that will always be relevant and will help them become active and productive adult members of society. Ms. Greer's calling in music education is to work with middle school students, and she spends a great deal of time developing methods of teaching that appeal to adolescent musicians. She continually seeks opportunities for furthering her own teaching expertise through research, observation, and experimentation. In her free time, Ms. Greer enjoys reading books, crocheting, spending time with her husband, family, and especially her two dogs, Gus and Martha. She holds membership in ASTA, TMEA, TODA, and TMAA.
Describe what personal qualities make you a good candidate for serving on the TODA Board and why you are interested in serving. Please include any prior experience in serving TODA in other capacities.
My name is Louanne Greer, and I would like your vote for Texas Orchestra Directors Association Member at Large. I am currently the head director at Young Junior High, in Arlington, TX where I was previously an assistant director. My orchestras have consistently received sweepstakes and superior ratings at UIL and other contests. My students work hard under my direction, and also have a great time learning about music and about life. I would be a excellent addition to the board because I have a great deal of teaching and administrative experience. In the past 13 years, I have taught in the classroom at the elementary and middle school level. Prior to that, I taught private and group cello lessons at the elementary through collegiate level for 7 years, as well as music courses at Tarrant County Community College. I directed the Philharmonic Orchestra of the Arlington Youth Symphony for several years. I teach at UTA Summer Strings Camp and taught at the Texas Cello Academy for many years. I served as Camp Director for the Texas Cello Academy for its final four years. I have been in leadership positions such as Director of Solo and Ensemble at UTA, Coordinator/Supervisor for private lessons programs. I serve on committees and task forces for my school, district, and TMEA region. I love researching innovative ways to make orchestra fun and engaging for middle school students. I served as the TMEA Region 5 Orchestra Division Chair from 2016-2018, during which time the region doubled due to the first realignment. I believe that my leadership and diplomatic nature helped to make this transition smooth and collaborative.
During my time in the public school classroom, I have had many opportunities to mentor student leaders, students teachers, and younger teachers, and I am passionate about helping them to find their teaching voice and success in their classrooms. I have also worked with long time teachers and tried to inspire them with my energy and passion for education. In my teaching, I am committed to developing musicianship, responsibility, and a life-long love for music in my students. I will use my position on the TODA Board to foster these ideas among my students as well as my colleagues. I hope to inspire both veteran and young teachers, to evaluate and cultivate their craft and in an effort to continually grow and improve it. I believe that we are not only educators ourselves, but also students of life. I continually inquire, challenge, and rework my teaching strategies and philosophy, and would love to help the membership of TODA to do the same in a positive and constructive way. I love working with my colleagues to advance orchestra education and student achievement, and I look forward to the opportunity to do this at the state level. Thank you for your vote!
Colleen Whatley

| 11-15 Years Teaching Experience | 8 Years TODA Member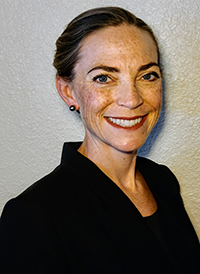 Colleen Whatley is in her twelfth year of teaching, and is entering her fourth year as the orchestra director at Pearson Ranch Middle School in Round Rock ISD. She received her Bachelor of Arts in Music from the University of Texas, where she studied double bass with Dr. David Neubert and performed in the UT Symphony Orchestra.

Mrs. Whatley has taught orchestra at every grade level offered in the Texas public school system, from kindergarten general music through the advanced high school ensemble. Prior to her current position at Pearson Ranch MS, Mrs. Whatley worked at Lovett Elementary School in Houston ISD, McDonald Junior High School in Katy ISD, and Seven Lakes High School in Katy ISD.


A proud and active member of the Texas Music Educators Association and the Texas Orchestra Directors Association, Mrs. Whatley served as TMEA Region Orchestra Secretary and Tabulations Chair for four consecutive years in Region 23, and remains involved in hosting auditions and events in Region 26. At the district level, Mrs. Whatley developed the online curriculum for orchestra in Katy ISD, and currently serves on her campus' Equity Task Force.

Mrs. Whatley lives in Cedar Park, TX with her husband Ragan (the Orchestra Director at Canyon Vista Middle School in Round Rock ISD), their twin sons, Reilly and Connor, and their daughter, Nora. She enjoys long-distance running, reading, and exploring the Austin greenbelts with her family in her free time.
Describe what personal qualities make you a good candidate for serving on the TODA Board and why you are interested in serving. Please include any prior experience in serving TODA in other capacities.
I have always known that I can look to the TODA Executive Board to find dedicated directors willing to give their time and talents to help others navigate the many challenges of our complex art. As a middle school director, mom to three young musicians, and a passionate advocate of continuing education for all, I now find myself in a position to share my own experience with others. I would be honored to be selected as our 2020–2021 Member-At-Large and to serve our fellow orchestra directors across the state in an effort to elevate our profession in a rapidly evolving climate.

In 2016, I was asked to be on the Hospitality Committee for the summer TODA Convention, and I happily accepted. Sometimes, being asked is all it takes to give someone that extra nudge they need to get involved. So, how does TODA extend that nudge to those who are the most isolated, and most need to be drawn into a network of collaborators? A pool of highly skilled introverts, orchestra directors all want to be connected, but our default solution is to reach out to those we already know. As a middle school director who has worked across all grade levels, with students of varying demographics and socio economic circumstances, and in two major metropolitan areas, I understand the unique complexities and challenges of many of the diverse teaching positions throughout our state. With this perspective, I hope to grow our organization's membership through outreach to those who feel disengaged, disconnected, and/or uninvolved in our profession. Personal connection is imperative to bring our community together and strengthen our bond.
I approach all facets of life with a musician-mindset: the goal is perfection, the bar is constantly being raised, I am always learning/changing/adjusting/adapting, and the knowledge that the goal is ever-changing is what motivates me to grow. As orchestra directors, we are tasked each day with marrying a centuries-old tradition with modern advances. From tuning apps to composition software to new pedagogical approaches, the teaching tools accessible to us are constantly evolving, and therefore our approach to teaching must as well. It is with this philosophy that I hope to continue to bring relevant and topical ideas to our convention sessions that address the needs of directors from across the state.

Our Board has done an incredible job of elevating TODA outreach, and I know that my own experiences working with students, parents, and fellow directors of all backgrounds will allow me to bring to the table a perspective that will enhance their efforts. I would be delighted to collaborate with the highly esteemed directors of our Texas Orchestra Directors Association, and thank you for your consideration in allowing me to join the Board as your next Member-At-Large.