David W Sloan
TODA

 

Orchestra Director of the Year - 1998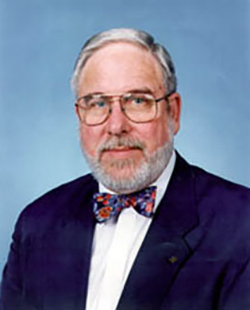 David W Sloan has had a varied and productive career in music. He has performed as a bassist with the orchestras of San Antonio, Austin, Midland-Odessa, Wichita Falls, Corpus Christi, Atlanta, and Memphis. He has performed as a bassist in the Goodwin Jazz Quintet which toured South and Central America in 1975, 1976, & 1977, and with jazz musicians Page Cavanaugh, Red Norvo, Joe Jones, Peter Nero, Roger Williams, Benny Goodman, and Chet Atkins.

His teaching began in Wichita Falls at Bannrise Jr. High School, and Rider High School. During graduate school at UT he was music assistant at UIL. His first college teaching was at director of Music Extension at the University of Missouri-Columbia. He was among the first faculty hired at the University of Texas of the Permian Basin (Odessa), serving as Chairman of the Faculty of Music. Next, he taught and administered the music department at the University of Mississippi. He returned to high school orchestra directing in 1983 when he accepted the position in the Eanes ISD as orchestra director at Westlake HS and Hill Country MS. He retired from that position in May, 1997, to devote full time to his business, Westbank String Shop.

His degrees include the Bachelor of Music 1959 (University of Texas at Austin), Master of Music Education 1965 (Midwestern State University), and Doctor of Musical Arts 1970 (The University of Texas at Austin). His professional affiliations include TMEA (Past Vice President, Orchestra Division), TODA (Founder and Past President), Mu Omicron (Founder, Vice President), ASTA(Past President of Olt(Missouri ASTA), Phi Mu Alpha (Past President of Alpha lota Chapter).

He and his wife Kermie have seven children. His are five sons - David Michael,Todd, Timothy Patrick, Richard Geofrey, and Matthew Hardy, and seven.grandchildren. Kermie has a son and a daughter - Grady and Rachel Tollison, and one grandchild.