Jerome Brillhart
TODA Orchestra Director of the Year - 1996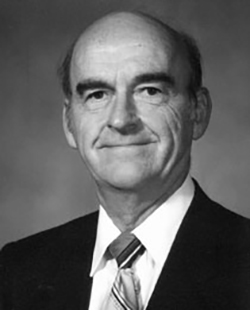 Jerome Brillhart began his career in 1961 teaching orchestra and band at Alderson Junior High In 1968 his family moved to Austin, Texas where he taught band and orchestra at Murchison Middle School for 13 years. In '1981 he and Nancy Drifmeyer spearheaded the effort to start a string program in the Round Rock Independent School District. Since that time he has taught at Grisham Middle School, Canyon Vista Middle School and Westwood High School. His groups have earned an unbroken string of UIL Sweepstakes ratings and many other festival honors.

He received his undergraduate degree in performance (oboe) from the University of Illinois and a Master's from the University of Texas in Music Theory. He is a former member of Phi Mu Alpha and Kappa Kappa Psi and is currently belongs to Mu Omicron. He judges frequently throughout the state and has served as a region clinician and region orchestra chairman. He presented his retirement concert at Canyon Vista Middle School this May but will keep the Westwood Orchestra on a part-time basis.
 
He and his wife Bonnie are the parents of three children - Daniel, Elizabeth, and Tommy and the proud grandparents of a ten month old grandson, Zachary Hamilton Ayers. They have just completed a cabin near Alamosa, Colorado and plan to spend their summers there, until time for TODA of course!
 
He would like to say "I feel that I am an extremely lucky person to have fallen into a teaching career. I didn't start college planning to teach music, but somehow I found a job I love and for which I get paid. I just wish I had discovered high school orchestra earlier in my career, as it is a total delight every day. I have wonderful students, a supportive administration, and helpful parents. I would like to thank TODA. and the members who supported my candidacy for this high honor. It means a great deal to me to receive this recognition from my peers."