Michael Alexander
TODA Orchestra Director of the Year - 2012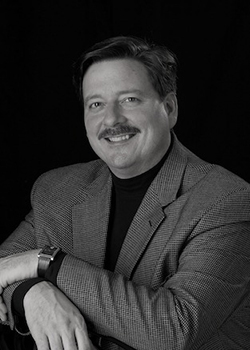 Dr. Michael Alexander began studying strings in the 7th grade, as a violist at V. W. Miller Intermediate (Pasadena ISD), under the direction of Karan Pitts. When he entered South Houston HS, then-director Jim Lewis convinced him to switch to cello. When Mr. Lewis left the following year, Karan Pitts took over as the director at South Houston. During this time, Michael studied cello privately with Charles Jones. His sophomore year, Michael joined the school choral program, directed by Sally Schott. It was Karan Pitts, Charles Jones, and Sally Schott that influenced Michael to begin steps toward a career in music education. 

During his university studies, Kenneth Shepherd at Southwestern University as well as B.R. Henson and Carol Smith at Sam Houston State University were mentors he credits with shaping his teaching. Years later, he pursued and completed his doctorate at the University of Houston under the guidance of Sam Miller, Steve Werpy, and Franz Krager, who guided his development in writing, research, and score study.

Michael began teaching orchestra in Spring Branch ISD (Houston) at Stratford HS and Spring Forest MS in 1984. During his 22-year tenure at Stratford, the orchestra was twice featured as winner of the Texas State Honor Orchestra Competition (1994 and 1997). In addition, the orchestras traveled to invited performances in New York (Carnegie Hall Debut Series), Chicago (Midwest Band and Orchestra Clinic, Atlanta (All-South Band and Orchestra Conference), Innsbruck, Austria (Austrian Alps Performing Arts Festival), and Glasgow, Scotland (as the resident orchestra for the conducting labs at the International String Workshops).

Michael has conducted All-State / Honor Orchestras in Florida, Arkansas, Louisiana, New Mexico, North Dakota, Oregon, Pennsylvania, and South Carolina. He has also conducted 22 TMEA Region Orchestras and has served as adjudicator for numerous UIL contests.

Michael has served as President of the Texas Orchestra Directors Association (1995) and Vice-President of the Texas Music Educators Association (2003-2005). He has also served as Chairman of the Committee on School Orchestras and Strings for ASTA w/ NSOA. From 1994-2001 he was the Conductor for the Houston Youth Symphony-Philharmonia Orchestra and has served as Principal Conductor of the Waco Symphony Youth Orchestra since 2006.

Michael was the first recipient of the Houston Symphony School Bell Award for Excellence in Teaching and, in 1994 and 2006, named Teacher of the Year for Stratford High School. He has received letters of commendation from the City of Houston, the Texas Music Educators Assn., Spring Branch ISD, a Citation of Merit from ASTA/NSOA, and, in 2002, the Elizabeth A.H. Green Award from ASTA/NSOA.

Michael joined the faculty of Baylor University in 2006. His duties at Baylor include supervising string student teachers, instruction in classroom string pedagogy, directing the Baylor String Project, developing research in music education, and conducting the Baylor Campus Orchestra.

Michael is co-author (with Kathy Deberry- Brungard, Gerald Anderson, and Sandra Dackow) of the Orchestra Expressions string series published by Alfred and Expressive Techniques for Orchestra published by Tempo Press.
His research focuses on classroom applications of string pedagogy and has been accepted for publication in the Journal of Research in Music Education, UPDATE: Applications of Research in Music Education, String Research Journal, Texas Music Education Research, the American String Teacher, and the Southwestern Musician. In 2011, his historical research on the first 5 years of the Texas Orchestra Directors Association, The History of the Texas Orchestra Directors Association, was published as part of the annual convention program.

Michael would like to thank his family (his wife - Suzanne, his sons - Reed, Will, John, and his mother - Betty) as well as his colleagues and friends across the state, for all of their love and support over the years.