Ruth Kurtis
TODA Orchestra Director of the Year - 2009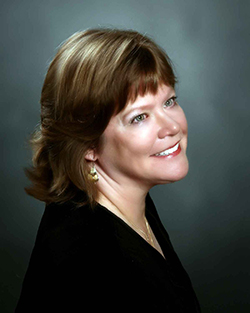 Some people are born in Texas and some come as quickly as they can! Born in St Joseph MI, Ruth's fulfilled life as a musician began at age seven on a borrowed, ¾-size violin. Finally, her parents had found relief from the pestering, only to be faced with the indescribable sounds from a beginning violinist! Ruth's training in running track shaped her musical growth by developing personal perseverance, motivating work toward a goal of excellence, and offering team experience with a common aspiration. Inspired to be a music educator especially through Interlochen Music Camps, Ruth earned her BM at Western Michigan University in 1980 and a MME in 1994 from the University of North Texas. After one year teaching in Escanaba MI, Ruth and her husband, Jim, moved to Dallas where she taught at West JH and Berkner HS in Richardson ISD.

Here, under the mentorship of Joseph Frank, Sr, and with the help of a motivated and inspired team of directors, Ruth's teaching style and goals grew primarily into one single aspiration: starting with the raw material of each unique student, motivate the kids individually and as a team toward excellence in two areas — creating magical music together and living out mutual respect for each other. Ruth's orchestras often have been characterized as musical families. Building these families also included grooming a teaching team and parent network toward similar goals. As just such a "family", Ruth's orchestras won many state and national festival awards along the way, but this was never the goal. The goal was to shape the kids as excellent musicians and people, individually and together. Incidentals along the way include the orchestra awards of String Honor Orchestra in 1987 and runner-up to the Full Honor Orchestra in 2001. Similarly, personal awards include: RISE Teacher of the Year for RISD, Most Influential Teacher Awards, PTA Lifetime Achievement Award, and many listings in the America's Outstanding Teachers.

Build it and they will come. In 2005 a dream of a lifetime was offered in McKinney, to lead a team in building a new string program. Of course this meant leaving Ruth's orchestra family at Berkner. Yet in only three years the fledgling McKinney program grew from 72 students to over 500 students district-wide. During this time Ruth also conducted the Sinfonietta Orchestra of the Greater Dallas Youth Orchestra and was the Master Teacher for the Cross Timbers Elementary Strings Program.

Ruth has grown personally and professionally through leadership and service in the musical community in capacities for TMEA as Region Chair and other committees; in UIL as Chair of Prescribed Music Committee, Sight-Reading Selection Committee, Committee on Adjudication Standards; as President and Treasurer of TexASTA; as President of TODA, and she is a charter member of Mu Omicron. She currently chairs the National ASTA Committee on School Orchestras and Strings. Retiring to join her husband in Tucson AZ, Ruth has been blessed as guest clinician, conductor, national presenter, and adjudicator across the country, realizing a new goal — teaching teachers.

A lifetime of teaching leads to a lifetime of influencing others. Quotes from former students and colleagues include: 

    • "Mrs K would motivate us to do our best. I learned to love music because of the foundation that she laid down for
    me. I have since gone on to compete successfully in all region competitions. I love playing the bass thanks to Mrs
    Kurtis. I will always appreciate her teaching style." 

    • "Mrs Kurtis is an inspiration for all of her students." 

    • "I had been having the usual first year struggles, and trying to decide if teaching orchestra was really what I
    wanted to do when I grew up'. She once cliniced my kids. As the evening progressed, I watched her sensitively and
    masterfully put kids at ease, encourage them, and give them mini-lessons. By the end of the evening I was so
    moved that I was in tears. I thanked her for her work with my students, and for inspiring me to stay and become
    the best I could be. . . . It has been such a blessing and privilege to have met Ruth right when I needed it most,
    and to continue to have her in my life as a mentor, colleague, and friend." 

    • "Ruth Kurtis has been an outstanding mentor, and an unsung hero for many of us. Please honor her with this
    distinction for her service to music and musicians." 

    • " She teaches kids to appreciate and utilize their gifts of music. Students in her orchestras feel valued and
    important. To quote her upon her departure from Berkner in 2005 (Yes, I have kept her letter because it inspired
    me so.), "Do not let fear stop you from achieving and striving for the best that you can be. Don't let anyone talk
    you out of being that creative person that you are. . . . Keep coming back to the point that your life is better and
    fuller with music in it, and don't let anything stop you." Ruth doesn't just say this; she lives it every day in her
    classroom. Her leadership in our profession is prodigious. My point is that her goal as a leader is not to be
    important, but to help others."

Ruth gives thanks to God and to all who contributed to her growth as a music educator as she accepts the TODA Orchestra Director of the Year Award. She thanks the thousands of kids whose lives she influenced, as she also learned from them. She charges her colleagues in the field: Love and teach those kids your best every day, for you have the unique opportunity to shape their souls through music.